---
---
COMMONWEALTH FELLOWSHIP - 1970-71
Association of Common Wealth Universities, 36, Gordon St. London.
---
Nagar Shree Award Instituted by the Municipal Corporation of Bhopal (1984) in recognition of services in the field of Medicine by Hon'ble Chief Minister Of Madhya Pradesh, Shri Arjun Singh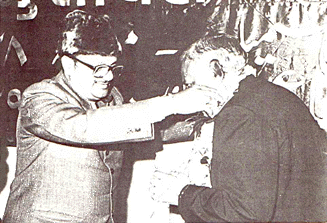 ---
Hon'ble Smt. Krishna Sahi, Hon'ble State Minister Govt. Of India - Presenting B C. Roy National Award, 1985 to Prof. Heeresh Chandra in recognition of the development of the specialty of Forensic Medicine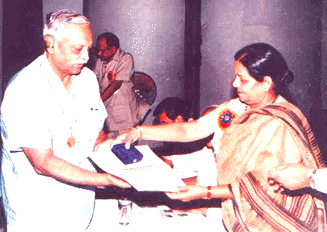 ---
By Indian Medical Association of Madhya Pradesh in recognition of pioneering work in the field of Medicine.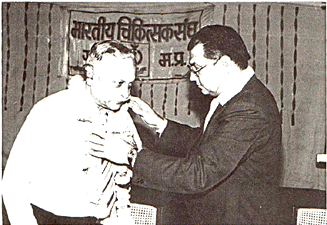 ---
Smt. Indira Gandhi, at the Award Ceremony of Member of the Academy of Medical Sciences (MAMS) to Prof. Heeresh Chandra in 1968
---
At the occasion of Invited Lecture to the Bar Association of Kanpur 1982 Vice President Hon. Justice Shri Hidaytulla & Prof. Heeresh Chandra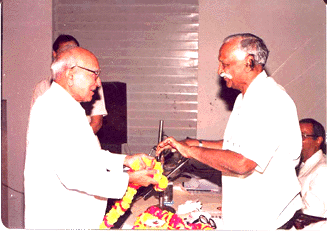 ---
Vice President Hon. Justice Shri Hidaytulla Awarding Fellowship of the Indian Academy of Medical Sciences (FAMS) to Prof Heeresh Chandra in 1979